Harvesting Wheatgrass
When the leaves are about 7 to 8 inches tall, cut the wheatgrass with a pair of scissors or knife. Cut the wheatgrass as close as possible to the soil. The nutrients are concentrated close to the bottom.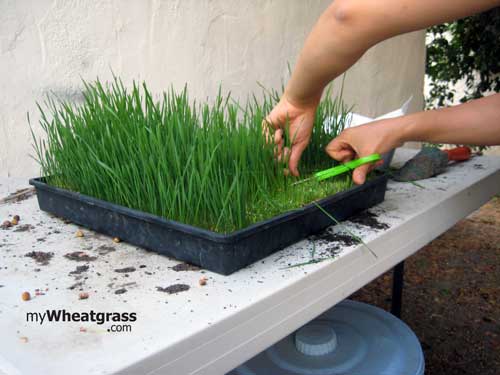 Do not let the grass grow much longer. It will become tougher. It will also yield less juice and it will become bitter.
Note:
The wheatgrass will re-grow once your harvest it. However, it is not recommended to juice subsequent batches since after the first harvest, it contains much less of the nutrients.